Oldhouseintheshires is one! I have been blogging for a whole year and I can't believe that has gone so quickly!

In this first year of blogging I have learnt:
1.Bloggers need to be present on Social Media
I'm really enjoying blogging as I enjoy writing and creating. I don't particularly enjoy the promotion you need to do on social media as it can be a chore; especially as I'm also working. I wasn't on Twitter, Instagram or Stumbleupon before I started blogging so I'm proud of how these have grown; especially Twitter. I hated Twitter to start with but in 5 months I have over 2000 followers! I like to think these are people who genuinely want to interact with me. I'm not so sure about Instagram……I have only about 700 followers but these numbers tend to really fluctuate and I don't seem to get the same genuine followers as I've found on Twitter. I now just use it for fun but perhaps I'm missing something here so hope to be more present on Instagram during this coming year! It may be something to do with the hashtags I use? I'm on Pinterest too but haven't been promoting this perhaps as much as I could. In the past 3 months I have been using StumbleUpon quite a bit and really like it. It now brings me quite a lot of traffic to my site each week which is great!
2. Bloggers need to interact with people.
You may expect blogging to be lonely but I have found it to be the opposite! Bloggers are mostly really friendly and open to interact with you. I enjoy the general banter on Twitter and join in with a gardening group on a Monday night which is fun. I also enjoy reading and sharing posts from the Stumble Pod I'm in and the Linkies I join each week. There are loads of link parties to join and if you are not sure I wrote a post on some of them
Here
3. Bloggers need to write interesting content
I know this sounds obvious but some of the posts I read are very boring…."I did this and then I did this…" These are mind numbing to read! Readers want to be engaged with the content, not hear about what you did in minute detail. I have found my most read posts are those that have a twist to the usual or are from my own point of view.
Sometimes a site I have previously loved suddenly starts to review stuff ALL the time. I understand some bloggers are trying to make a living by reviewing products but as a reader, I would like to see a mixture. I get bored easily maybe but then I guess others do too? I also think you need decent photos in your posts and these can really make a difference to the look of your blog. I use unsplash….I would be interested to hear what other bloggers use?

4. Bloggers need to know how to work the technical stuff.
I find the technical stuff tricky it has to be said! I don't really understand coding or SEO so I have just upgraded to the WordPress business and they do all of that for me! A few months ago I tried to go self hosted, failed and almost lost all my blog so I have just admitted defeat and am letting someone else do it for me! I'm blogging as a hobby and work as a teacher so I don't have time for the technical stuff. I need a technical PA and someone to hold my hand; WordPress does that for me. I have just added the free Yoast SEO plug in though so I am playing about with these things too.
5. I love Stats!
I enjoy looking at my Stats on my blog….haha. I enjoy seeing the numbers coming to my blog increasing so throughout the year, my aim has been to increase numbers each month. Apart from a blip in March, I have managed to increase views and visitors each month. In November I had over 4500 visitors to my blog. That may be low compared to others but I'm thrilled with that! I have now had over 28,000 readers to my blog over the year. For a hobby blogger without a real niche, that's ok! I also got my first bout of emails from people wanting to put stuff on my blog this month. I've been offered reviews, adverts and articles but I'm not sure yet. I'm a bit protective of the blog!
My blogging goals for the year ahead.
I just want to carry on enjoying blogging! At the moment, I am very happy just writing and pushing the publish button! I would like to be more present on Instagram and I think I need to take a look at Pinterest again. We are in the process of trying to get planning permission and then extending the old house (which is a listed building) so that is going to take up much of my spare time. I would like to work with companies that may like reviews in exchange for home goods and services. Then there's the teens and the job as a teacher.
I would love to know what you think of my site and how you think I can improve it. Do you enjoy reading my posts? Which are your favourites and why.
I'm ready to expand this blog even more and am open to offers for paid work. I had my first paid review this month so that was exciting!
Do you need a fabulous blog to promote your products and services?
We are about to embark of a large, oak framed kitchen and bathroom extension to the old house once we receive our listed planning consent. Do you want to join us on this journey making an old house fit for modern living?
Perhaps other bloggers could share with me their blogging know how?
Thanks for reading. Xx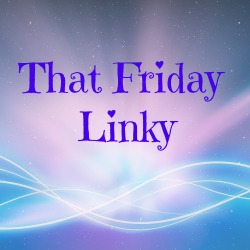 A blog about the renovation of our old house and it's garden in the English countryside. I also blog about interiors, general gardening tips and visits to glorious gardens.