I watch my teenagers and they have their phones attached to their hands practically all the time. I wouldn't be surprised to see this adaptation as part of a teenagers evolution! As parents, we try to schedule time away from their phones and we encourage them to leave their phones downstairs over night as we do, but they like to text their friends in the evening and I get that. I remember talking to my friends too although I was sat on the stairs wrapped in my duvet as the phone was in the Hallway! It makes it tricky to police when phones are so accessible and they both want to use their phones as alarm clocks.

There are numerous studies and articles than have looked at the negative impacts of phone use by our teenagers. Quality of sleep and the link to declining mental health
are a real worry. I mean when my teenagers are interacting with their friends they text or are on Snapchat. There may be multiple children in this group chat so how can they really be engaging properly? Without a face-to-face conversation, how do they know what the other person is thinking or the context of the chat? I worry about bullying and whether they are safe online. No wonder studies show a decline in our teenagers mental health! I worry about vulnerable children or children with special needs; would they be able to negotiate this new teen language where no-one actually speaks to one another? If you are not having a purposeful chat in person with your friend, how can you build a proper relationship and build your social skills ready for the adult world?
Are our teenagers losing the art of conversation?
I think my children are very typical of their age but they are very different to me growing up. I used to go 'into town' every weekend to meet my friends or go around to my best friends house for sleep-overs. I would ring my best friend almost every night after school which would make my parents wonder what we could possibly say to each other after 7 hours of school! My teenagers spend lots of time on Snapchat or texting friends. They rarely actually talk to each other. The worrying thing is that when I ask them what one of their friends is doing/have they got a boyfriend/job/going on holiday? They will often not know. This seems crazy to the teenage world that I knew growing up in the 1980's! I knew EVERYTHING about my best friend, literally everything! Does that mean that our teenagers are losing the art of conversation? Have they never had a truly in-depth conversation about random trash or the meaning of life? Perhaps that will come when they have a deeper relationship with someone? I just don't understand it. I expect that's part of growing older; you don't fully understand todays youth.
Taking time out
I would like my teenagers to spend more time away from their phones so I think they may need time out. Time out away from their phones is more important than ever and it's my job as their parent to ensure they get it. Time for being with family talking to their older and younger relatives, watching Love Actually, Mama Mia or Transformers (depend on the mood!) together in our PJ's, spending time together with friends, playing board games and enjoying long walks with Dottie all together. Time away from phones and social media is so important; and not just for teenagers.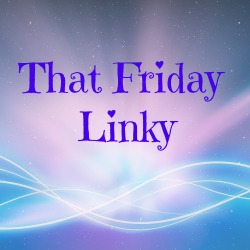 A blog about my life in The Old House, a mum to teenagers, a primary school teacher and my passion for gardening.