There are some people who take on life's trials a little more than others. You know the ones; they worry about everything or get stressed by the small things. They may get angry quickly or fall in love at the drop of a hat. Children are no different. We tend to call them 'sensitive' or 'sensory' and, as a teacher I see these children sometimes struggle just a little more than other children.
The other day, I watched as a mum tried to get her child to come away from the school playground as it was time to go home. The child was having none of it. We've all been there! The child was having a full on tantrum and the mum was getting very stressed by it all. She lost her temper (fair enough) and grabbed her child and carried him to the car. I didn't see what came next but I can imagine the drive home was horrible and stressful for everyone. I know this because I've been there.

Looking back and knowing what I know now (oh! the benefit of hindsight), I realise that my son was quite a sensory soul. He hated clothes with labels as they itched his skin (he will still cut out many labels). He hated moving from trousers to shorts or shorts to trousers when the seasons changed. He hated swings and didn't like getting his hands dirty. He liked to know what was happening and why, and he loved routine. He was also a very active, bright, spirited little boy who was always busy like many, many other little children. As an educator, I wasn't worried about his development but looking back and knowing what I know now, I can see that at times, change was tricky for him and he liked to be in control of that change. I also know that there were things that I could have done to make our lives easier which I would like to share with you.
If you sense your child is overloaded and is beginning to battle you, here is my advice on what may work to calm the situation and hopefully, make your life a little easier:
Take a step back.
Charging in when your child is about to have a melt down or is about to have a tantrum may not help them. Just watch and see if by staying away, they can work out what is making them frustrated. Occasionally, they will work it out and life can carry on.
Try to understand how they feel and why they feel that way.
Most of the time, we know why our children are starting to get overloaded. It's that they are tired or hungry. The frustration they feel at that very moment is exactly the same as how we feel when the computer crashes in the middle of an important report or when the repair man doesn't turn up when you've stayed in all day waiting! Empathise with them and it makes those situations easier.
Connect in a different way
Perhaps they don't want a cuddle but may prefer verbal communication? Perhaps they do need a hug. It's all about mixing it up depending on the situation. Try humour or giving your child space. A tired, frustrated child may just need to be hugged or put to bed. Sometimes, they have gone past the point for discussion. I found a tight hug was often all was needed but other times a biscuit did the trick!
Don't yell or get angry
Anger doesn't help. I've had to remind myself of this often! It's definitely not easy but we all know that when we are angry our children's behaviour spirals and becomes more negative. Keep calm and they will be calmer. Don't punish them for shouting because they won't learn at this moment. Obviously don't let them hit you but their brain is full of frustration and emotion so they won't really understand that are shouting.
Let them change their mind.
This is key with little children. They may really want a cuddle but can't tell you because they will have lost control and you would have 'won'. Stand back to be there. They may change their mind.
Don't give them too many choices.
Young children do not need lots of choice but of course, that is what they want so give them limited choices instead. For example, 'do you want the red or blue cup?"  'Do you want to put the toothpaste on your toothbrush whilst mummy washes your face?' ( you can then wash their face!). Don't ask them what they want to eat, instead ask them if they want to spoon the vegetables on to their plate. In this way, you are giving them some control but you are still in charge of the important stuff.
Talk about it after the incident.
There is absolutely no point in talking to your child when they are in the middle of a melt down or tantrum. Wait until they have calmed down and then they will be more able to listen and engage with you.
I hope this his post was useful to you. I would love to hear your views.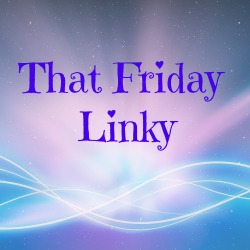 A blog about my life in The Old House, a mum to teenagers, a primary school teacher and my passion for gardening.