What did you do on New Years Eve?
Go to a party?
Drink with your friends?
Perhaps you spent time with family?

Well, I was a taxi driver for my teenagers and I'm very happy with that. I ended up taking my son and his girlfriend to a party miles and miles away first. Then I popped home for tea with my lovely Hubbie. After that, I took my daughter to another party miles away in the opposite direction (that's Country living for you!) 
I then returned home to have a cuppa with my Hubble whilst checking on my mum who was feeling poorly. Once I knew she was ok, I had a glass of bubbly to welcome in the New Year. Just one though as I knew I may have to go out and collect teenagers if things didn't go to plan! I waited to hear that my son had got his friends safely and lastly, I waited up for my daughter to get home safely as she was getting a lift and I knew I wouldn't be able to sleep. 
It sounds like a lot of effort but I don't mind being a taxi driver to my teenagers and here are my reasons why:
1. The party my son went to was at a friend of his girlfriend. I have no idea who that is or what she is like. By being the taxi driver, at least I know where he is and I can check out the parents when I drop him off. He is 15. I want to allow him to go to parties but I need to know where he is.
2. I can check that they are going where they say they are going! Well, at least At the start of the evening! Teenagers are very sneaky and although I trust my children, I don't trust the teenager in them! I have caught them out a few times. That's not to say I don't give them some freedom. It's important that teenagers do their own thing to develop independence. My teenagers have both caught buses and trains from about age 12. We live in the country so this is vital at times.
3. I also have fabulous chats in my car with my teenagers. From when they were tweens, we have talked about all sorts in the car! Puberty, sex, relationships, drugs…you name it. They can't escape you see! I like this time with them. They are usually not plugged into their phones, they can't physically get away to their rooms and we listen and sing along to 80's tunes. I think they secretly quite like it too. It's changing though as my daughter has recently got her drivers license.
4. Taking my children to weekend sport matches has been a constant in my life for over 12 years. Yes, 12 years! My daughter played her last hockey match in December and we went, standing in the rain under the huge golfing umbrella that has accompanied us to many a match. I can't say I have been to every single game but we have made most of them. My son has a few years to go yet so I will continue to taxi him to far flung sports grounds with my massive, warm coat and comfy boots!
5. Being a taxi driver for my children has been a chore but also a pleasure. I can feel that it is changing as my daughter is driving. It makes me a little sad! So when you have to taxi your children about again to a party, trip or match, think of it as a stage in your life that will one day, be over.
I have a few years of waiting outside other teenagers houses or pubs I expect but I wouldn't change it for the world. Being a parent to these two has been challenging at times but always a pleasure and I am happy to taxi them about for a bit yet. Then I may get myself a sports car…..well I can dream can't I?!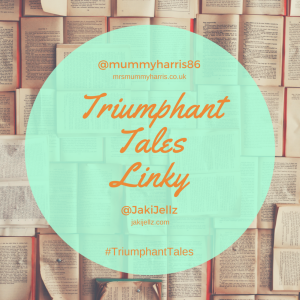 A blog about my life in The Old House, a mum to teenagers, a primary school teacher and my passion for gardening.