The craziness of Christmas finally seems to be over and a new year is in full swing (the Easter eggs will be filling the supermarket shelves in no time). It's time for fresh starts and new beginnings, and if you're living in a busy family home; your interior space will impact the mood of the whole household. There's always one or two rooms in your house that feel neglected; they may have become a dumping ground for all sorts of things over the years, and they are left unused and a waste of precious family space. Therefore, there's no better time to start thinking about how to repurpose a room or give it some much-needed TLC and an interior facelift so that you have another area for your loved ones to use and enjoy.

You don't need to embark on a huge renovation task (unless you want to); sometimes it can be a few simple changes that will make a huge difference to a space. The following are some ideas and inspiration for those who want to enliven their lacklustre spaces so that they have more areas to enjoy in their family home this year.
Clean and Clear
Firstly; it's time to have a good clear-out so that the room isn't going to be cluttered with things that the family never uses. Old toys, gym equipment from five years ago, and books you'll never read, can all be boxed-up and taken to charity shops so that your guest bedroom or dining room is already given a new lease of life and will become a blank canvas. A fresh coat of paint on the walls, ceiling, and around the windows will also lighten the room; go for a crisp white or soft pastel hues for a breezy interior. Head to sites like https://www.montgomery.co.uk/shop/ready-made-curtains and find yourself some of the finishing touches so that you can dress your windows with new curtains and begin the process of adding colour and prints to the space. Invest in similar and complementing soft furnishing for the bed or dining chairs, so the room becomes considered and homely. You'll a clean and clear space that still has plenty of comfort and personality.
Focus On The Purpose
If a room has a set purpose other than a place to dump stuff; it's easy to invest in furniture and interior accessories that will make it even more appealing. Perhaps you have enough room to create a little office or a specific area for the kids to play; if this is the case, it's worth investing in some storage solutions new furniture or upcycling a desk or some  for the pies of Lego that seem to be increasing month after month. Add touches like plants, photos, and artwork, and anything else that is likely to draw you and your family into the space. Invest in quality, warm lighting and you'll be far more inclined to spend some time in your fresh new space than in other areas of your home.
PS. We've just heard we have planning permission for the old house! We've been waiting for a year so yippee! Let the renovations begin! Well…..not quite yet but it's a start!
*this post may include affiliate links.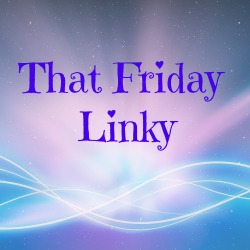 A blog about the renovation of our old house and it's garden in the English countryside. I also blog about interiors, general gardening tips and visits to glorious gardens.