I have been teaching for 20 years and every year I help children make cards or simple gifts for their mums for Mother's Day. During this time, I have talked to children about why they love their mummy. What is it that makes their mummy special for them? I thought I'd share some of the things that they have told me. By sharing these, I hope that all mums out there will feel special this Mother's Day. It's the small things we do for our children that they love, cherish and remember the most. Interestingly, the answers the children have given over the years haven't really changed.

1. My mummy is special because she gives me kisses and cuddles.
2. I love it when my mummy plays Polly Pockets/dinosaurs/cars/Lego with me.
3. My mummy cooks my favourite tea which is pasta with yummy sauce.
4. When I get scared at night time, my mummy comes into my bedroom to put on my night light and makes me feel safe.
5. I like it when my mummy talks to me when my baby is asleep.
6. I love my mummy because she smells nice and cuddly.
7. My mummy is kind and smiles at me when I'm feeling sad and puts her thumbs up; it makes me laugh.
8. I love it when my mummy lets me play outside and we make dens.
9. My mummy takes me to the park after school when I've been good.
10. I love my mummy because she is my mummy.
Children don't want loads of toys, iPads or expensive designer clothes.
Children don't want trips to the cinema, an expensive theme park or soft play.
Children don't want horse riding, piano, ballet or mandarin lessons.
Children need, want and love us because we give them our time, our kindness and our love.
Happy Mother's Day to all mums out there.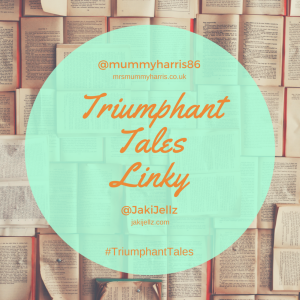 A blog about my life in The Old House, a mum to teenagers, a primary school teacher and my passion for gardening.