We are beginning to understand more and more about the difficulties children have that may affect their learning in the classroom. Over my 20 years in the classroom, I have taught hundreds of children and all have differing needs. Sometimes, there have been children that have struggled more with their memory or there are others that may need extra help with maths. More recently I have been interested in the needs of children who seem to seek out or withdraw from sensory input. A child's brain continually takes on sensory input throughout the day which is filtered appropriately and used to make sense of the world. Sometimes, a child may be hypersensitive (oversensitive) or hyposensitive (undersensitive) to this sensory input. This may indicate that they have a barrier to learning such as ASD (autistic spectrum disorder) and you may find this post useful. Or it just may be that they need a little extra help for a while as it may affect their learning in the classroom.

A sensory red flag 
I have noticed that there are some common behaviours to look out for in your child that may indicate a sensory red flag. Understanding these may help parents with their child's odd behaviour as often these children may also have more tantrums as they try to make sense of the sensory input that is flooding their brains. Being able to help our children by being knowledgable about these sensory needs is so important whilst they are still young. I am not an Occupational Therapist however I am a teacher and I have met children with these needs throughout my career. These opinions are my own. If you are worried about your child in any way, talk to your child's teacher, your health visitor or your own GP.
The most common behaviours I have noticed in young school-aged children that may indicate a sensory issue are:
1. Your child prefers to walk on tip toes.
2. Your school age child chews EVERYTHING but mostly sleeves, towels and their teddies.
3. Your child doesn't respond to verbal instructions but their hearing is fine or they may hum or make noises all the time.
4. Your child has as a limited diet or gags with certain food.
5. Your child doesn't like wearing trousers or tight fitting clothing or will only wear tight fitted clothing.
6. Your child seems more aggressive with others than other children of the same age.
7. Your child really hates loud noises (gets upset) or shouts over people all the time (using a very loud voice).
8. Your child hides at parties but is really excited about going and is not generally a shy person.
9. Your child is always squeezing themselves into tiny spaces or boxes.
10. Your child is totally wild all the time and seeks out jumping, spinning, climbing activities.
How may needs needs affect my child?
Children that display these behaviours may have trouble with some of the skills they need in school. These are:
Have trouble focussing and resisting change. 
Lack social skills and find it tricky making or keeping friendships.
Poor motor skills that may affect their handwriting or balance.
Have poor self-control of their impulses so gets frustrated easily.
There are things that you can do to help your child if they demonstrate any of these behaviours of if they have a sensory processing issue. I found this post really useful. 
Do drop me an email if you would like any advice. I will always try to help.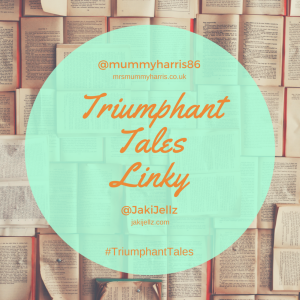 A blog about my life in The Old House, a mum to teenagers, a primary school teacher and my passion for gardening.