Gardening is a wonderful pass time for many people but it can be associated with retired people with time on their hands. I think this is a shame as everyone can try and enjoy gardening for its mindful moments  and connection with nature. Gardening is also a wonderfully fun and educational activity for children. As well as being these things, it can also have wonderful sensory benefits. Whether your child has a sensory need or not, gardening has many sensory benefits that will help with their overall development.
Why is the development of our senses important?
Educators are beginning to understand just how important sensory development is to our children's overall development. Sensory play activities enhance learning through hands-on activities that are designed to develop your child's sense of touch, smell, sight, balance, taste, hearing and movement. It's the gradual development of how a child gains control of their bodies and makes sense of how they fit into the world around them. Giving children the right sensory activities will help them explore,create, investigate and problem solve at their own level.
What is a sensory need?
Some children may not receive and send the correct information to their senses which can cause a sensory need. The most traditional sensory need is when a child has a hearing or sight loss but they can develop Sensory processing disorder  which may affect their development. I found this post really useful to find out more. I am not an Occupational Therapist but I have 20 years experience with teaching children in Primary schools. If you think your child may have a sensory need, please see your child's GP or contact an Occupational Therapist who will be able to help you.
How gardening can help your child.
Not only is gardening great fun and healthy, there are many sensory benefits too.
Proprioceptive Input (joints, muscles and connective tissues)
Digging in the garden.
Help to push the wheelbarrow.
Carrying soil in buckets.
Carry sticks or wood.
Watering the garden using a watering can.
Rolling around the grass.
Smell Input (careful that children do not eat plants)
Making potions using garden bits and bobs.
Making perfumes using petals.
Collecting pieces of plants to make a collage.
Tactile Input
Feeling and rubbing a variety of plant parts.
Sorting seeds.
Making mud pies or playing in a mud kitchen.
Making marks in the soil or on stones.
Harvesting flowers, fruits and vegetables.
Scooping and pouring dry soil.
Auditory Input
Bashing pots with sticks.
Putting stones or seeds inside pots and shaking them.
Making wind chimes from bits you find in the garden.
Listening for the birds.
Listening for very quiet sounds such as the buzzing if the bees.
For more inspiration on the types of activities that may inspire you check out this Instagram account  from Rachel which I absolutely love. There are many ideas for sensory play here.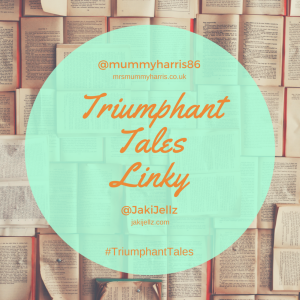 A blog about the renovation of our old house and it's garden in the English countryside. I also blog about interiors, general gardening tips and visits to glorious gardens.