Our extension should be starting within the next month all being well. Some of you will know our plans, but what you may not know is that with a Listed building, you have to make sure you meet the planning department's strict criteria and this is taking time. In the meantime, I have been enjoying getting lots of ideas for the Old House. As my last post was a bucket list for the garden, I thought I would share with you my bucket list top 5 for my interior favourites.
1. Shaker Shelf with Pegs
I've talked before of my love for a Shaker kitchen and to complete the look I would like a shelf for succulents and house plants with pegs underneath. I love this look in a kitchen, utility or conservatory.
2. A pink chair
I love this pink chair! In fact, I love the shape of this too although I also love the shell shape chairs that are everywhere at the moment. I can't decide however, between a pink lounge chair or…..
Pink dining room chairs
Isn't this dining chair gorgeous? I would love these in my new dining room around a chunky, large, oak table. They come in grey, teal and this gorgeous dusky pink. If I get the pink, kitchen island unit I have my eye on, I may have to indulge in these in pink too! If not, then I would get these in grey. My only reservation is that they would get dirty, quickly and they would be tricky to clean. Practicality versus look….mmmmm. What do you think?
I'm also rather taken by a pink sofa that has been recently launched by Sofas and Stuff which has been designed by Emily over at Pink house. They are gorgeous too! Pink, I love you.
3. Cast iron bath
I would like a traditional cast iron bath with claw feet for the new Old House bathroom. I would like to  get it painted in Farrow and Ball Palma Grey which is a blue/grey colour. It actually looks darker than this image once on the walls/bath. We used it in our last house and it's a lovely, soft colour. I would also like panelling in the same Palma Grey colour on the walls of the bathroom and an oversized mirror.
4. Botanical Bedding
I would love some botanical print bedding this Spring and I love this set by Amara. It's so fresh and inviting and would look great in the Old House bedroom. It's called Priory and it costs between £65 and £85 depending on the size you require. I have talked before about bringing the garden inside . Using new bedding is a simple and relatively cheap way of changing the feel and look of your bedroom without doing any major decorating.
5. A Large Oak Table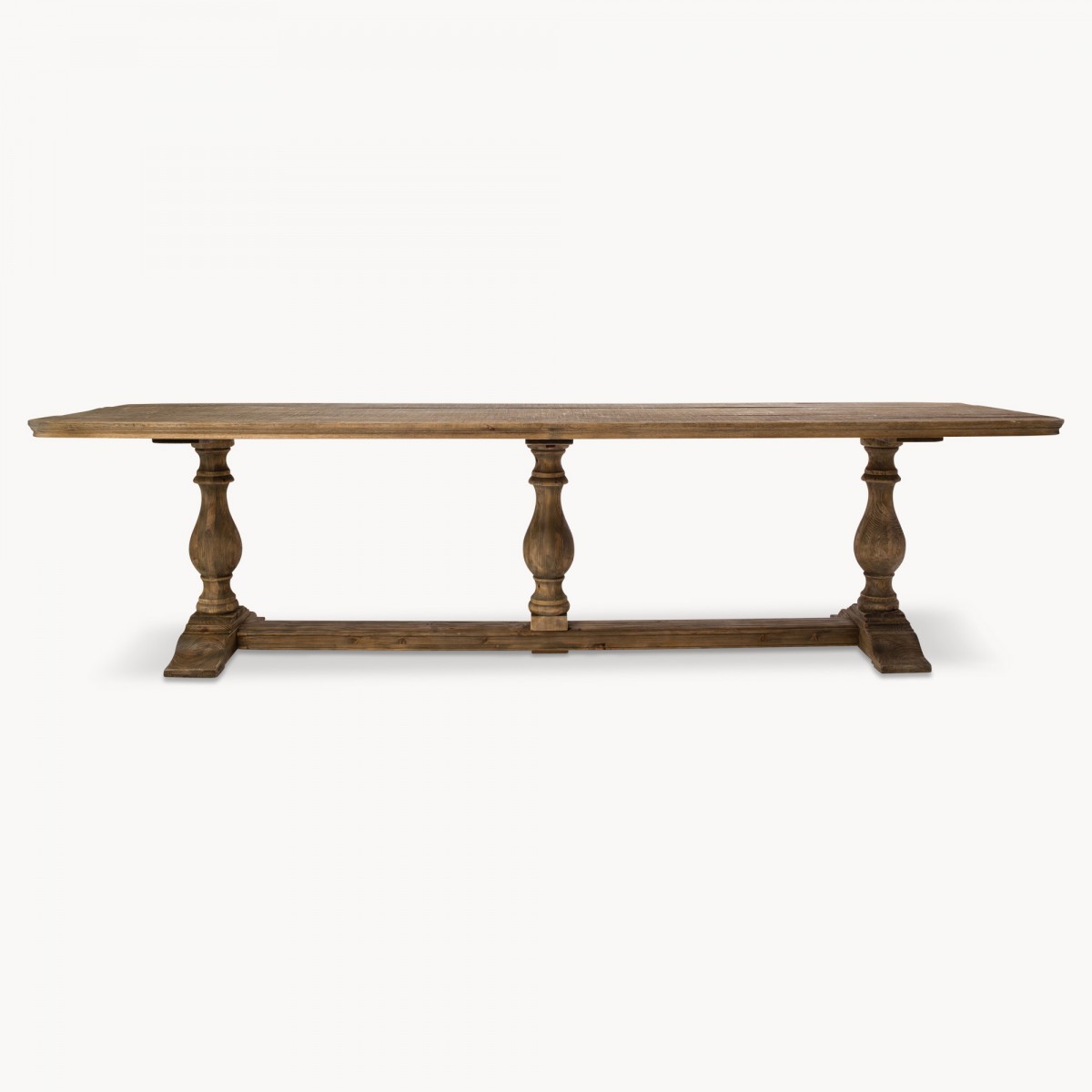 This beautiful oak dining table is 3 metres long so would seat 10 perfectly. It's been tricky to find a table large enough for our new space but this would be amazing. It's priced at £2595 from One World Trading. I think an oak table is a wise choice as they don't tend to date and can look good in a traditional or contemporary interior.
That is my Interiors Bucket List Top 5 this Spring. What would you put on your Interiors bucket list this Spring?
*This post may include affiliate links.
A blog about the renovation of our old house and it's garden in the English countryside. I also blog about interiors, general gardening tips and visits to glorious gardens.