Do you love the Vintage garden look? Do you collect beautiful images from Pinterest or drool over gorgeous gardens on Instagram? Do you want to create a vintage garden look in your own garden? Read on for some inspiration!
A vintage garden look evokes beautiful images inspired by old world charm and a country look. You don't need a large or old garden to produce this look in your own garden. Just adding some simple touches can recreate the vintage garden look that you love so much.
Here are some tips for creating your own vintage garden.
Cottage garden scheme
Using a cottage garden planting scheme will help set the scene for your vintage garden. The unstructured and curved lines of this planting scheme lends itself to a vintage style garden. Lupins, delphiniums, poppies, foxgloves and drifts of forget-me-nots together with rambling climbing roses and sweet peas are suitable plants to consider. A cottage planting scheme is heavily planted to create a billowing effect throughout a long flowering period. Even in a small garden you can create this look with one heavily planted border or consider getting rid of your lawn altogether and fill it with plants.
Garden furniture
Wrought iron furniture is perfect for a vintage style garden; the older the better! Some of the new furniture is lovely too and reasonably priced or you can hunt at reclaimation yards or garden sales for older items. You could even paint an old bench a pastel colour for a pretty seat. Place your furniture in a place amongst the flowers or under a tree; somewhere where you have an uninterrupted views of the rest of the garden.
Find a similar bench here
Pots and Planters
Adding quirky pots and planters to an old ladder or metal plant stand adds height to a vintage garden scheme. Old tin buckets, milk churns and chimney pots make good choices. You can pick these up at reclaimation yards or garden fairs for less money than you might think. They are a fun choice to add something a little different to your garden.
You can find some lovely ones here
Garden tools
Adding garden brocante items to your garden can give the touch it needs to make it a truly vintage garden. Metal watering cans, milk bottles, garden rollers, urns and decorative plant pot covers are items that are easily available and can make your vintage garden look unique.
Add whimsical items
Adding a few whimsical items will add a sense of fun to your vintage garden look. Fill old tin baths with tulips or tin animal feeders with bedding plants.
Pretty florals
Adding pretty floral fabrics, bunting or cushions will add to the vintage vibe you want to create. Add a faded floral fabric cushion or a pretty floral table cloth for a BBQ or party. Make the most of the English sunshine when you can and eat outside. Add flowers in pretty jugs to the table and use mix and match china tableware. Gingham fabric would work equally well.
Bring the vintage look inside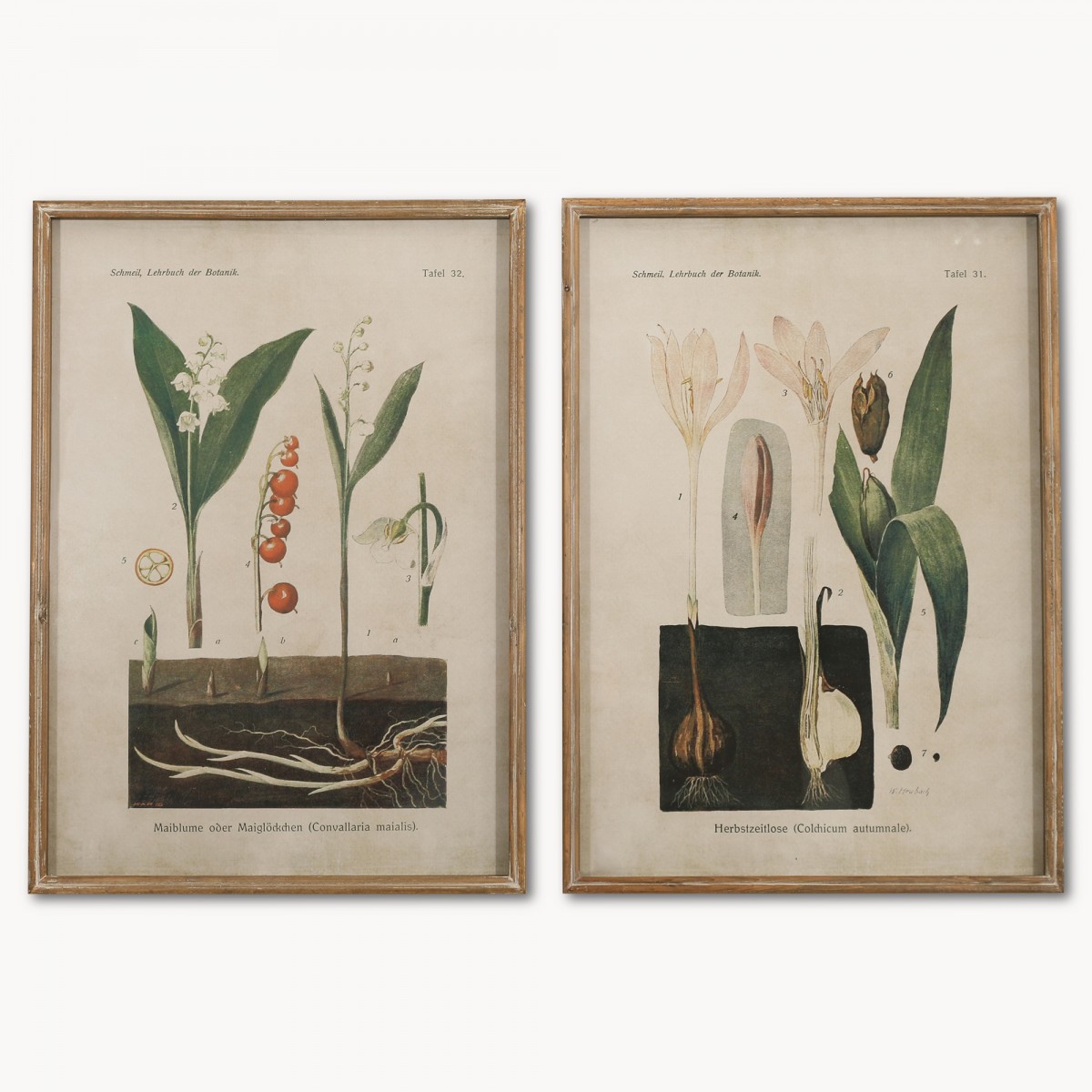 Bringing the garden in is a great way to continue the vintage garden look in your home. These beautiful botanical prints would look lovely in a hallway, kitchen or garden room.
*This post may contain affiliate links.
A blog about the renovation of our old house and it's garden in the English countryside. I also blog about interiors, general gardening tips and visits to glorious gardens.